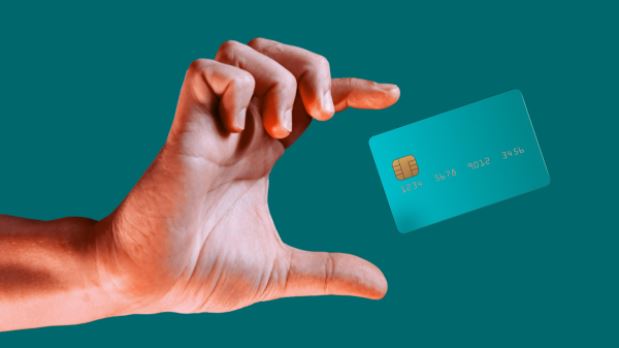 Business Owners: Here's How To Stop Missing Out On Credit Card Rewards
It was a small business credit card that finally convinced me to get serious about earning credit card rewards. Although I had been writing about credit for years, I only dabbled in my own efforts to earn rewards. I would enviously read stories about first-class international trips paid for with points, or business owners who managed to earn significant cash back rewards, but I'd find myself too busy to learn how to do the same.
Then I read about how small business owners could use a "travel hack" to earn a Southwest Rapid Rewards Companion Pass, which allows the cardholder to fly a companion with them for free for a year. I can do that, I thought.
Here's how it worked: I applied for the business and consumer versions of Southwest Rapid Rewards cards—both of which were offering generous welcome bonuses for meeting minimum spending requirements within a certain period of time. By charging everything I could to those cards, I met those thresholds and earned a large number of Rapid Rewards points as well as progress toward the Companion Pass.
Those points, combined with the points I was earning by flying Southwest for business trips, allowed me to earn enough qualifying points to qualify for a Companion Pass. Even better, I was then able to maintain it for four years. I used it for well over a dozen flights, saving several thousands of dollars in airfare for trips where family members were able to join me.
Are you maximizing your credit card rewards?
Once I realized how easy it was, I regretted that I didn't take rewards points more seriously sooner. But I'm not alone. In a January 2022 survey of prominent personal finance bloggers by Uthrive, 69% said they are not confident they are earning the most rewards, even though 80% of them said they actively manage their spending to maximize rewards.
Uthrive is the first personal finance app to generate customized rewards recommendations as opposed to general advice offered by blogs. It's the kind of tool that would likely have made me a rewards aficionado a lot sooner.
"Small business owners are in a particularly good position to make the most of credit card rewards," says Jason Steele, a credit card expert I have followed for years and who is consulting with Uthrive. "The credit card industry is extremely competitive, and most small business owners leave a lot of money on the table because they are not using the right credit card," he notes.
Steele points out that many small business owners will spend far more on their business credit cards than their personal cards, and they may be eligible for spending bonuses on common business purchases, such as advertising, telecommunications, or fuel. But, he says, "It can be hard to memorize which merchants offer benefits for certain purchases. Uthrive enables small business owners to see exactly which card they have will offer the most rewards for a particular purchase, based on their geolocation."
If, like me, you're not sure you're making the most of your credit card rewards, there are a number of apps, including Uthrive, that can help you choose the right cards, and then maximize the rewards you earn. I asked the creators of these apps to share their apps' top features and what makes them unique, so that you can make the most of credit card rewards programs.
Apps to help you earn the most from your business credit cards
Card Curator
Card Curator is a credit card rewards optimization app that helps users achieve their rewards goals, whether it be for travel or charitable giving, by helping them earn up to five times or more on their average monthly card spending through personalized and unbiased credit card recommendations. The app also offers users guidance on the right card to use for their purchases.
Cost: There are two versions of Card Curator: a free version and a premium version. The free version maximizes rewards for cash back, return [in points and miles], and charitable giving. The premium version maximizes rewards for cash back, return [in points and miles], charitable giving, travel, flights, and hotels.
What makes Card Curator unique? CEO John Garner says: "Users can set as well as track their rewards goals for travel, charitable giving, or cash back. They input their goal into the goal tracker, and sync up their current credit or debit cards into the app; Card Curator's proprietary algorithm will then recommend which cards to apply for, downgrade, or cancel based on [a user's] primary goal and spending habits.
"Card Curator also helps users keep up with sign-up bonuses by allowing them to track their bonuses. The app will notify users as well on what is needed to meet the minimum spend. By notifying and tracking the sign-up bonuses for users, the app ensures that users meet the minimum spend for their sign-up bonuses within the designated time frame.
"Furthermore, the app guides users on which credit card to use for every purchase. For instance, if you're at a grocery store, the app will pick up on your geolocation and will then recommend you use your Amex Gold Card on your purchase as that card earns 4 times the points on groceries.
"Lastly, the app gives recommendations to users on the best way to combine or transfer points, which further maximizes a card's reward value and minimizes the need to apply for new cards. The app also tells you whether to use your existing points or miles first."
CardWiz
CardWiz is a hyper-personalized credit card recommendation and comparison app. Users take a short quiz and get matched to cards based on the rewards value specific to them.
CardWiz can maximize whatever rewards a user is looking for—for both personal and business credit cards. If a user is looking for cash back, it will maximize that; if a user is looking for Delta SkyMiles, it can take into account points transfers and maximize Delta SkyMiles. As credit cards launch that offer alternative types of rewards, such as cryptocurrency, CardWiz will allow users to maximize opportunities to earn those rewards.
Cost: Free
What makes CardWiz unique? Founder Peter Gabbay says: "CardWiz is the only app that factors in the rewards the user already gets from their current cards and allows for high levels of customization like preferred rewards programs or custom point values. It's simply more personalized and therefore more accurate and rewarding. It's also the most fun!"
CashFreely
CashFreely is a free app that helps users find the best new credit cards; it also helps users track their credit cards, key dates for sign-up bonuses, and annual fees.
Cost: Free
What makes CashFreely unique? Founder Zac Hood says: "CashFreely's approach to earning cash back is truly unique. It turns traditional cash back earning upside down by earning more cash back in less time. CashFreely maximizes a person's regular monthly spending by leveraging big sign-up bonus offers. CashFreely users average $1,500 in cash back every year, while the average American household only earns $230 in cash back.
"CashFreely teaches users how to do this and keeps them organized. Our app is 100% free. We do not ask for bank logins. We do not store any confidential information."
CashFreely member benefits include:
Personalized, ranked card offers
Email reminders and notifications for bonus deadlines or annual fees
Ability to track multiple cards (up to two users) in one place
Card details—stats, benefits, and spending categories
Security—users never have to hand over bank details or passwords
MaxRewards
MaxRewards helps people manage their credit cards, monitor their credit scores, and maximize their rewards, cash back, and benefits. Users can adjust the valuation of points and miles, and translate them into dollars.
Cost: Free to download and most features are also free. MaxRewards Gold, which includes auto-activation of offers, has a choose-your-own-price model. The minimum price is $5/month on annual billing ($60/year) or $9/month on monthly billing.
What makes MaxRewards unique? CEO Anik Khan says: "Most other apps use third-party aggregators, which provide far less data and capability, or lack any connectivity. We're the only solution that actually automates earning more rewards and cash back."
Member benefits include:
Auto-activation of Amex Offers, BankAmeriDeals, Citi Merchant Offers, Chase Offers, and more
Ability to activate the same Amex Offer on multiple Amex cards (which is not possible by manually activating offers)
Best card recommendation for nearby merchants
Best card recommendation for every category
Consolidated view of all credit cards and transactions, including exclusive data points such as rewards that are not available on other personal finance apps like Mint
Benefits aggregation and tracking
Unified view of credit scores from every issuer
Tracking of qualified spend toward sign-up bonus
The Points Guy (TPG) App
Created by The Points Guy, a popular travel site, The Points Guy (TPG) App is a one-stop shop where users can track all of their airline, hotel, and credit card loyalty points and miles in one place, and create personalized plans to book their dream vacations.
Users are provided with a curated news feed of travel, credit card, and aviation news. They can also monitor their spending habits, track their progress towards meeting their goals, and receive recommendations to help maximize their earning potential.
Note: The app is tailored to consumer cards. Business owners upload their points and miles data from their business credit cards to the TPG App. It is currently available on iOS.
Cost: Free
TPG App features: Head developer Mitchell Stoutin says: "Users get personalized recommendations on how to quickly rack up points and miles based on their spending habits, and have the ability to track earned rewards and learn how to use them before it's too late. App users are able to earn, burn, and learn."
In addition, the TPG App helps users to:
Earn points and miles more effectively and efficiently by monitoring spending habits, tracking progress toward a personalized goal, and making recommendations to maximize earning potential (e.g., recommending which card to use when).
Burn earned miles by providing personalized guidance and comprehensive booking instructions.
Learn about travel news, opportunities, and offers through a curated news feed, as well as learn about points, miles, and loyalty programs.
Travel Freely
Travel Freely helps users find the best new credit cards and track key dates for sign-up bonuses and annual fees. Members are provided with a step-by-step beginner course which can help them earn $2,000 in free travel every year. Users learn how to optimize travel rewards, take control of their credit, and travel for free. The service can be used for both consumer and business credit cards.
Cost: Free
What makes Travel Freely unique? Founder Zac Hood says: "The Travel Freely approach is all about increasing your travel budget by earning the most amount of free travel in the least amount of time. Travel Freely comes with a simple and easy-to-follow guide. Our beginner's course 'Become a Free Traveler' covers credit score monitoring, organizing rewards programs, and understanding the best practices for applying for credit cards."
Travel Freely member benefits include:
Personalized, ranked rewards card offers
Email reminders and notifications for bonus deadlines or annual fees
Beginner tools—a step-by-step guide for those new to optimizing free travel earning
Ability to track multiple cards (up to two users) in one place
Card details—stats, benefits, and spending categories
Security—users never have to hand over bank details or passwords
Uthrive
Uthrive offers users personalized advice on how to maximize rewards based on their spending habits. The Uthrive app tells consumers the best card to use at popular merchants.
Cost: Free
What makes Uthrive unique? CEO Sameer Gupta says: "Uthrive recently rolled out a full suite of features for business credit cards so small business owners can also maximize rewards on their business expenses."
Benefits for both consumers and business owners include:
Advice on all rewards, including cash back, points, and miles
Personalized advice on the best card to use—for both existing and new cards
Updates on earned rewards and missed rewards for all transactions
Prompts for the best card to use at both online and in-store merchants
Article Credit : Gerri Detweiler / Forbes
It was a small business credit card that finally convinced me to get serious about earning credit card rewards. Although I had been writing about credit for years, I only dabbled in my own efforts to earn rewards. I would enviously read stories about first-class international trips paid for with points, or business owners who managed to…